---
Activating and Recharging Your Crystals
We recommend cleansing and activating your crystals as soon as you get them, to free any energies they may have picked up along the way, and to make them your own.
Attach a strong affirmation to your crystal, giving it meaning beyond its beauty. For an affirmation to be effective, say it out loud in the present tense. For example: "I am successful. I am confident. I am powerful."
Cleanse your crystal by holding it in your dominant hand. Run fresh cool water over it for about 60 seconds. Repeat your affirmation in a clear voice.
Lay your crystal out to dry in the sun, allowing it to charge with positive energy. Let the natural sunlight heat your new crystal to absorb all its energetic power.
Place your crystal in its new home and enjoy the energetic vibe!
You may want to repeat this process occasionally, especially when going through difficult times or when you feel in need of fresh energy.
Giving back
"Minded Spirit's dedication extends to the environment. The brand pledges to restore healthy forests and heal Mother Nature"
Magical haven
"Minded Spirit puts healing crystals at its core to open a magical haven of positivity, minded living, and calm"
Serve the spirit
"Minded Spirit's collection of gemstones is artfully embedded in jewelry pieces to serve the right purpose, state of mind, and spirit"
Customer Reviews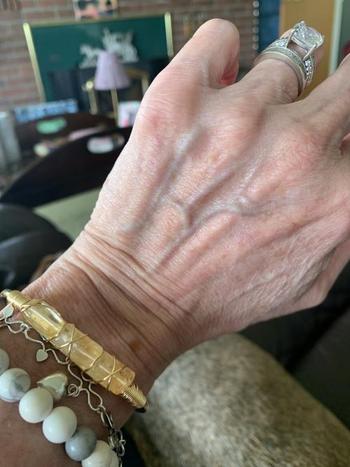 07/20/2021
Just received mine and put it on. It's beautiful and very well made! Hopefully the sluggish feeling and any negativity will be gone soon!
08/13/2021
I am just wearing it for 5 days. The delivery was fast. the bracelet is pretty and many of my friend commented that how pretty my bracelet was. Hope it will give me the positive energy too very soon.
08/08/2021
Beautiful, just wish it were more copper tone rather than gold.
07/23/2021
Excellent piece off jewellery, I'm so pleased!!
07/23/2021
I received my citrine bracelet the other day. Shipping was quick. The bracelet is beautiful and appears to be good quality. I got a compliment the first time I wore it. I look forward to its positive influence.